Dear friends,
Thorley ( Hoàng Trường Thọ / Vietnam ) – will be our special guest on Radio Schizoid on January 11 . Rising talent from Vietnam, Thorley is the most sought after DJ in EDM scene in Saigon.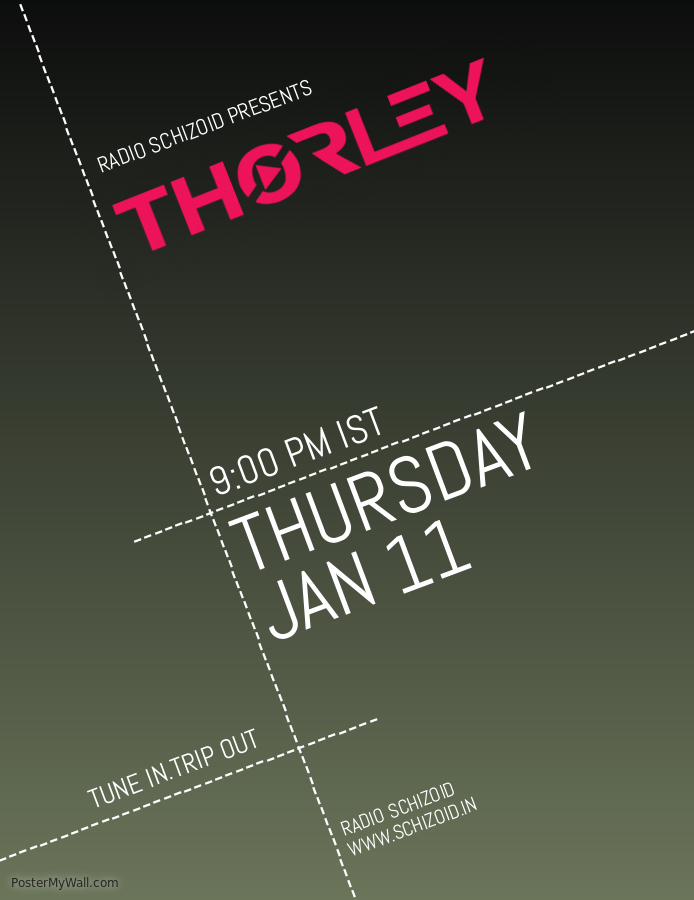 Thorley is a rising name, born and raised in Saigon, Viet Nam. Started from 2015, he has amplified a career from the passionate crowd in front of him, also with the help of being surrounded by many enthusiasts and talented fellas. Furthermore, Thorley's dream has been realised in no small part due to his massive effort. Also, Thorley was one of the most favorited students at Kool Studio and he is recently working as an instructor from Pioneer DJ Vietnam Center (HCM).
The diversity of Thorley's music style is one of the element which create an accent himself, from thrilling dance floor sounds to chilling at the beach music.
Despite the fact that "with age comes wisdom", the 2 year-experienced DJ has successfully proved that travel broadens the mind by having many gigs at various venues both inside and outside the city including Coco Beachcamp in Binh Thuan, joining the stage with Kid Massive – a well-known DJ in Denmark, Stolen Vibes party in Saigon, Rave Class 420, Soul Sonic Show and many more. Also, Thorley has two residencies at Hair Of The Dog Bar 2 and Upper Saigon – two favorited clubs in town. With fully loaded USBs at the ready and the creativity in abundance, Thorley continues set the crowd's heart on fire wherever he goes.

Don't forget to tune in
Psytrance / Goatrance :
http://schizoid.in/schizoid-psy.pls
Chillout / Ambient :
http://schizoid.in/schizoid-chill.pls
Dub Techno :