Dear friends,
DJ Psyphoria ( Kaos Krew Records / Dropland Recordings / Lysergic Records / Australia ) – will enthrall us with his splendid set on Radio Schizoid on 4th of July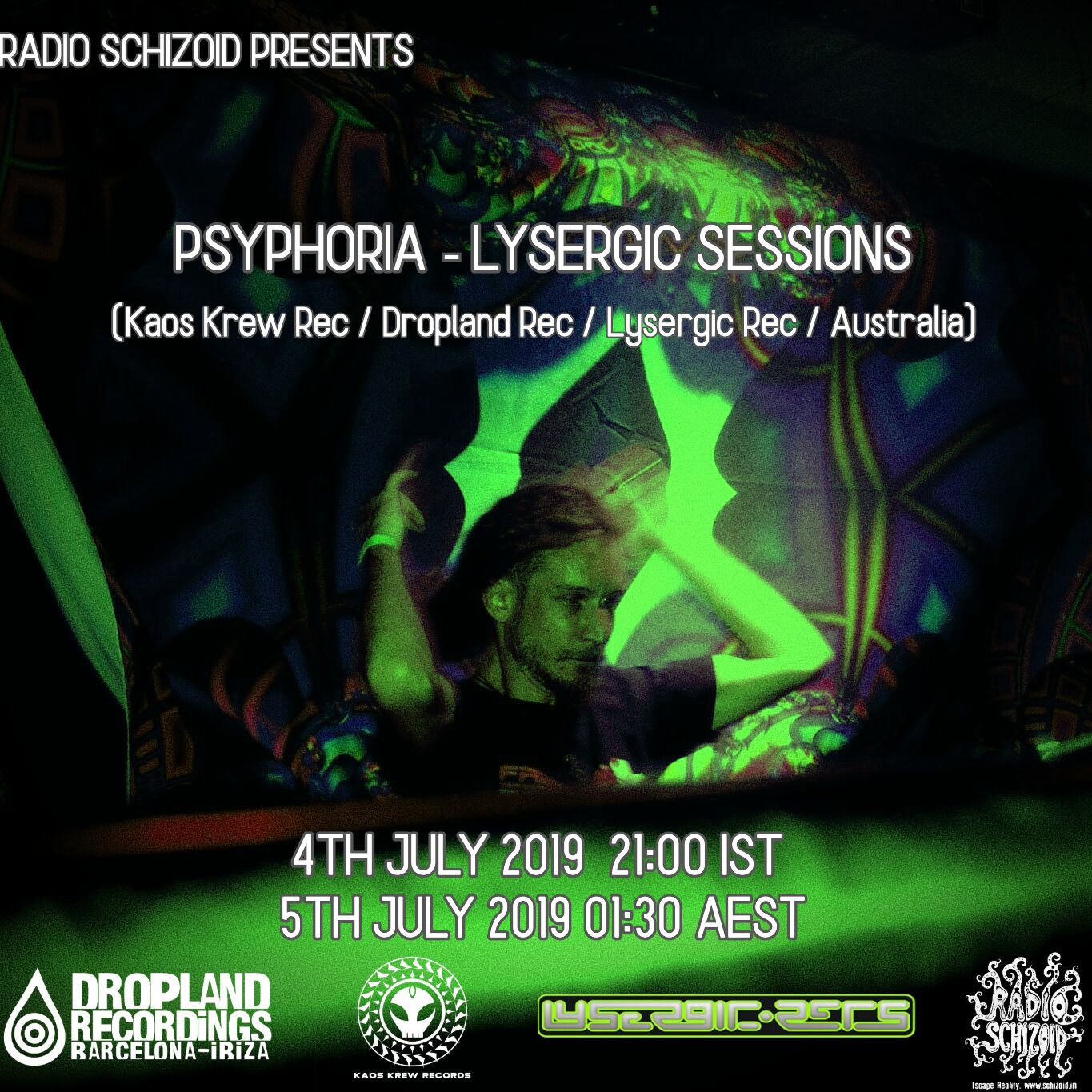 Dj Psyphoria – "Psychedelic Euphoria" is a Psychedelic Trance project originally founded in 2005 by Aussie DJ/Producer Don de Valle, At the time a young adult with a vision that was bigger then he realized.Having begun his journey to understand mix craft from young and growing up in the scene when acts like Infected Mushroom, Skazi, GMS, Astrix and 1200 Mics (To Name a few) were revolutionizing the "Modern" Psychedelic Trance and particularly Full-On Psy-Trance Sounds, Don's vision with Psyphoria was to take the performance side of the music to the next level… To FULL POWER!!!

Currently the Psyphoria Brand is in Australia, representing some of the finest labels and sounds that Night Full-On has to offer.And has launched a DJ mixing school to share his growing knowledge of music and performance.A typical DJ Psyphoria set is described to be like a shamanic ritual, heavily layered and tricked out mixes add a distinct and signature flavour to the music which is definitely not for the feint hearted.Unleashing FULL POWER!!! Sets ranging from 141-150bpm which are usually journeys to remember, That by the end verge in the void space between too much and not enough.