Dear friends,
Mechanimal ( Nick Sagar-House / 24/7 Records ) – join us for a special interview with Ishikawa ( Angad Kumar Kapoor / Phonix Records / Kaos Krew Records ) today on Radio Schizoid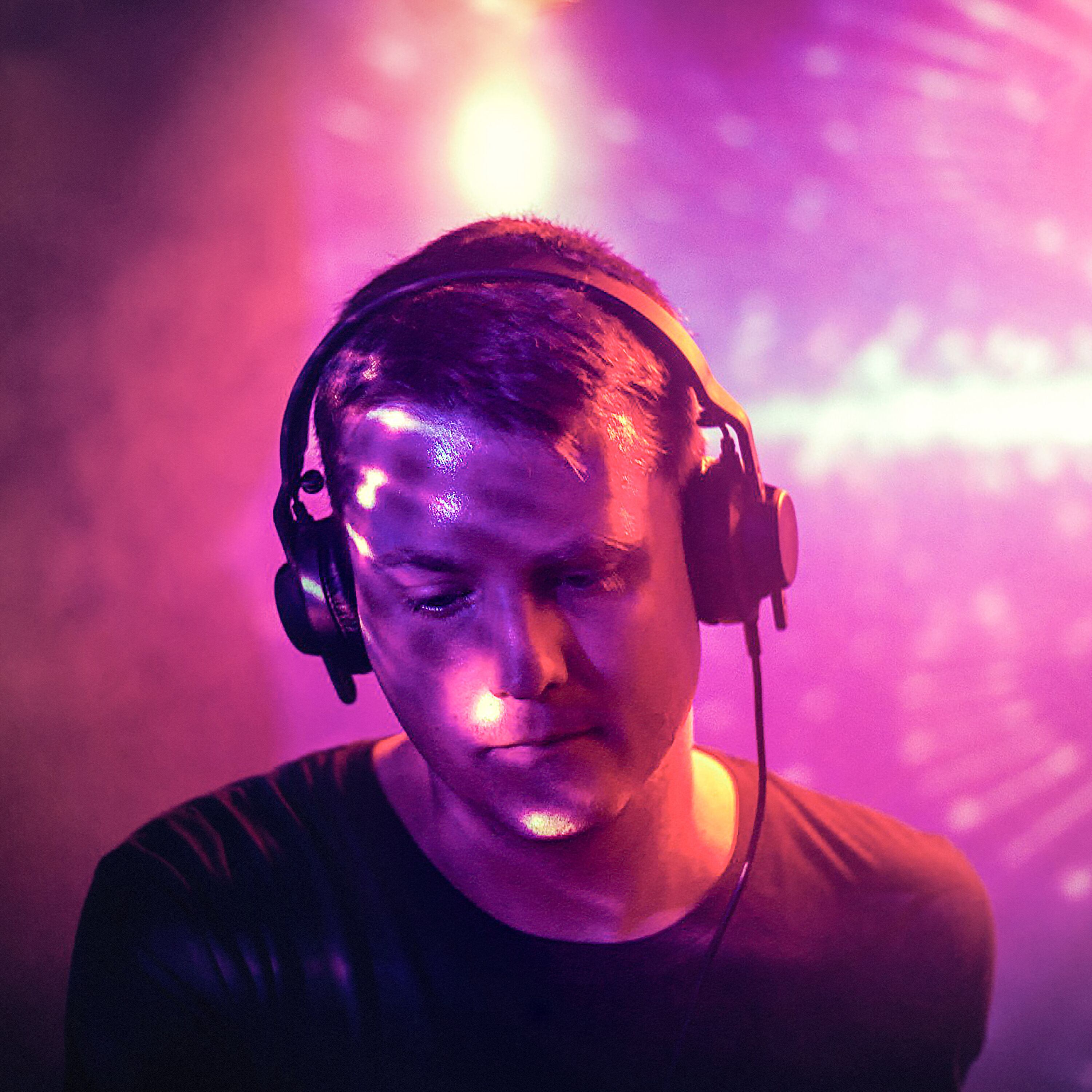 [ishikawa] Hey Nick! Thank you so much for taking the time to chat with me today. For those who don't know you, can you tell us about yourself?
Hey! I'm very happy to featured, thanks for taking the time to get to know about my project.
So as you know my name is Nick and I'm behind the project "Mechanimal".
I've been doing music for about 20 years. I've always enjoyed music throughout my life but the passion really ignited when I lived in Paris and learned how to play the bass. I was always drawn to bass music: I remember enjoying my long journeys to school listening to Prodigy "The Fat of the Land", Roni Size "New Forms" and metal bands like Deftones and Tool for example.
After a few years experience performing in bands it was clear I wanted to pursue my passion further so I went to study a music degree in London. During my time there I collaborated with many different artists and it really opened my eyes to the world of music production. Eventually I ended up playing guitar in a hard trance live act with Greg Brookman: he was already a well-established artist and we played some incredible events such as Supernova in Brixton academy.
During the rest of my time at university I dedicated my time to learning production and writing. After countless sleepless nights producing, partying and studying I eventually began to work with clients doing mixdown work, sample packs and gigs of my own so I set up as self employed and started music as a career.
Shortly after finishing my degree I met Junior, a promoter in the underground scene, and we started our project "Mechanimal". After many releases, blasting the warehouses of London and performing at one of the worlds best festivals, Universo Parallelo, it confirmed our passion of continuing to write psy-trance. Despite this being one of our peak moments it also marked the end of an era as Junior moved back to Brazil so I ended up writing as Mechanimal solo. This was when I produced the debut album "Inertia" to mark the start of a new chapter.
I was doing music full time for many years writing psy-trance, producing sample packs and continued to collaborate with artists from university doing different genres such as drum and bass.
Fast forward to 2017 I had moved to Barcelona and I also became a father. I was full of inspiration but had little time so I decided to stop my side projects and focus on Psy-Trance: it was coming up to 10 years of Mechanimal so to celebrate this milestone I set up a remix EP series of my first album "Inertia" and wrote a new album "Digital Nature" now out on 24/7 Records.
Mechanimal – Inertia (Full Album) [Mutagen Records]:
Available here: https://mutagenrecords.bandcamp.com/album/inertia
[ishikawa] What is the story behind your primary projects' chosen name – Mechanimal?
Mechanimal was initially a duo with Junior aka Earbug. I was really into production whereas Junior ran one of my favourite events, Psy Invasion. We used to joke that I was the mechanic and he was the party animal and that's how the name came about: a funny yet important recipe when it comes to writing technical music yet keeping in touch with the scene.
[ishikawa] What is your creative process to make a new track?
For me I'd say there are 3 main points, which are key in my process.
First step is to set up an exciting opportunity. This could writing a tune for a gig, for a VA by an artist that I like or for a release on a label I really admire as examples. This really helps me focus and get the ball rolling.
Second phase would be inspiration and referencing. I'd go through my favourite tunes and check out videos of festivals to get inspired and form a kind of recipe of what track I'd like to write or at least what kind of reaction I want to get from the dance floor.
The third phase would be implementation. I normally like to spend a good amount of time doing a solid 32 bar section with the main elements going then I'd immediately map out a full arrangement. With a well mixed groove and the arrangement done early on it means I can work downwards instead of left to right which, for me at least, is a lot more fun. I can focus on just making some fun sounds and musical elements without getting bogged down with mix duties or how it's going to fit in the journey as everything is already mapped out.
[ishikawa] What is your studio setup like?
My studio has always been a pretty straight forward setup of a computer, sound card and speakers and only in recent iterations I've invested in a hardware synth or two for a bit of an edge. In its current form I really wanted to prioritise sound above all: I invested in lots of acoustic treatment and even chose a desk that wouldn't interfere with my listening position too much.
My computer is a Mac Pro 2013: it's got a small footprint, quiet and modular in design so I can upgrade as my needs change over the years. This is connected via thunderbolt to a UAD Apollo: converters are nice and I love the sound of the plugins.
For monitors I'm using PMC TwoTwo 8's: I wanted something I could use in a near/mid field environment which had a wide frequency range that would remain consistent at low listening levels. Lastly I can make use of the on-board high quality converters with the digital connection that allows me to monitor direct from the DAW.
As for hardware I've got a trusty Virus TI: a classic among psy producers and although everyone uses to death you can't dispute its amasing capability of making dance music patches: a true workhorse and I still only feel I've scratched the surface of its potential.
Next up I've got a white MS20 mini. On travels I sometimes buy new instruments to learn/record and on my trip to Japan I'd be mad not to buy a Korg: it was about €200 new! I was really happy to bring that little beast back.
Lastly I have my modular synth. For many years I owned a Nord lead 2X: it was the main sound source for most of my first sample packs and tracks but ended up selling it (doh!). I really missed how easy it was to dial in a patch and was fond of its aggressive upfront sound, especially for the FM and various filter shapes. For a long time I considered buying one again but after working with Lucas and his epic modular synth collection the seed was planted and decided to build a 1 row system based (more or less) on the architecture of a Nord Lead. At the heart of it is a Hertz Donut mk III, which is an absolute monster of an FM oscillator, and a Xaoc Belgrad, a twin peak filter with 10 filter combinations: endless fun!
[ishikawa] Recently you have had the chance to collaborate with a number of acts such as Audiofire, James West and Lucas aka SuperModule. How is the creative process different when collaborating with other artists? Anyone special you would like to work with?
It's quite a similar process to my own in terms of getting on a vibe and getting something rolling towards a certain goal however when in comes to implementing I guess it's about taking a back seat and becoming a "yes man". It's important to be open to different ideas and learning new creative processes. When working on my versus with Lucas, for example, I went to his studio for a change and ended up learning Logic (I'm an avid Cubase user): in the end most software is like apples and oranges but it was nice to come out my comfort zone and in the end it just goes to show it's all about vibe and musicality rather than being with the tools your used to.
[ishikawa] Your work has always reminded me of old school full on psytrance from the early 2000s especially Protoculture and the sound Nano Records made really famous. What are your musical influences?
Yes Protoculture is a big inspiration of mine. I remember being blown away by psy-trance at Glade festival in 2006 and whilst checking out some artists after I discovered the "Circadians" album: it was, and still is, one of my favourites.
I love loads of genres though and most of the time I'm listening to metal, liquid Drum n Bass or IDM. Loving artists such as Jon Hopkins, Lapalux and Four Tet at the moment.
Mechanimal – The Tesseract
[ishikawa] You recently released your 2nd album, 'Digital Nature' on 24/7 Records, arguably among the most successful and consistent labels out there today. Tell us a little more about the story behind this album and how its been like working with 24×7 Records?
I felt that there was a need for me to write a new set of coherent tracks.
To be honest I had hit a bit of a low. Over the years I had taken on many projects, such as running a record label and producing sample packs to get by, but as a result Mechanimal had taken a back seat. I had put out a few tracks here and there but the scene had really moved forward. It was at my last gig before becoming a dad that this really became apparent. Al Shanka was on the lineup, and whilst we had a great time at the party, my set sounded dated and he gave some honest feedback that my music used to be really good however I could do much better. This really hit home and was the much needed kick up the arse I needed to get back into writing and reach my full potential. With fresh enthusiasm I worked hard on a new EP "Quantum Lab" for 24/7 Records and took on some exciting opportunities such as writing "The Tesseract" for American label Sculpted Sounds. The EP got to number 1 and fuelled my passion for the genre again. To this day Al's advice has been ringing in my head and helped me strive for quality.
Mechanimal – Quantum Lab EP [24/7 Records]:
https://247media.bandcamp.com/album/quantum-lab
Despite the success of my releases the project still didn't really gain momentum as I'd hoped. With the birth of my son I was full of joy and inspiration but had very little time and energy: this was the breaking point and something had to give. I could either continue juggling various projects to get by or I could specialise and hopefully thrive. I decided to close various projects, such as my record label, and focus on Psy-Trance.
Whilst embracing change I also decided to leave Mutagen Records. Matt (Contineum/Mutaliens/Mutagen Records owner) has shown nothing but support over the years and allowed me do to do my own thing however I really wanted to wipe the slate clean. I wanted to write without any particular label in mind as it could be done purely out of passion rather than meeting a criteria or putting something out just to remain relevant.
I chose to do an album as I remember seeing a comment by Armin Boom Shankar mentioning that an album is like a business card. It's a very effective way of making a connection with promoters if you give a physical cd of a coherent set of music produced to the best of your ability. This really resonated with me, especially with where I was at creatively. I feel that each format for release is important and works almost like a cycle: singles for dance floor hits/to remain current; EP's to show off new production techniques/concepts and lastly albums to celebrate milestones in one's creative journey.
What better way to celebrate the milestone of 10 years than with a new album. After the recent success of my EP and long working relationship with 24/7 I felt it would be a good fit so I got in touch with Andy (Materia & 24/7 manager) with the demos. He was really excited about the idea and I've received nothing but positivity and professionalism from him in organising the releases ahead. I've always felt that 24/7 have been at the forefront of Psy-trance production and I'm honoured to be joining them.
Mechanimal – Digital Nature [24/7 Records]:https://www.youtube.com/watch?v=aGBRRh7Gyuk
Buy here: https://247media.bandcamp.com/album/digital-nature
[ishikawa] 2019 has been a busy year for Mechanimal – with 2 remix Eps, a new album and a number of singles across different compilations. How do you manage your time and what do you consider to be your favourite work?
With my day to day responsibilities I've only got a small window of time to make music so over the years it's helped me refine my creative process: especially as I've been doing music full time (winging it mostly haha) so I don't really have the option to waste time. It's important to know the mechanisms that get you inspired but also what aspects of writing music you find difficult or block you in your tracks: these are the ones you should confront head on and overcome and eventually the process of writing a track start to finish will flow effortlessly.
To date I would probably say my best work was my first album Inertia: I've got so many fond memories of performing that album. I'm definitely proud of my latest album Digital Nature but I've yet got to enjoy the experiences ahead with it – I guess in a few years I'll look back and say that this was my best work: it's the connections and experiences that I make on the road that really define what music worked well for me.
Mechanimal – Inertia Remixes Vol. 1 [24/7 Records]:
https://247media.bandcamp.com/album/inertia-the-remixes-v1
Mechanimal – Inertia Remixes Vol. 2 [24/7 Records]:
https://247media.bandcamp.com/album/inertia-the-remixes-v2
[ishikawa] Do you have any other musical projects that you work on?
These days I'm only focusing on Mechanimal and some mix/master work. I used to juggle various projects such as a drum and bass label however I found that my energies were spread too thin: to have success in the creative industry I feel it's important to specialise and excel.
[ishikawa] Having grown in the UK psytrance scene – please tell us a little more about the local scene there.
Most of my memories from the UK were either killer underground parties or festivals with really high production such as glade. Promoters are really passionate about the genre and I loved the dedication from the décor to the epic sound sound systems and vibe.
[ishikawa] What has been your craziest party experience yet?
Supernova at Brixton academy was one of the most profound gig experiences: I was playing electric guitar for Greg Brookman's A.L.I.V.E. PA: we opened the show with a version of imperial march and I was dressed head to toe as Darth Vader rocking a flying V in front of over 5000 people, It blew my mind! Shortly after we played a version of adagio for strings – an absolutely epic moment but didn't know whether to throw up or smile from the adrenaline rush haha.
As for Mechanimal it would probably be Darwish's Desert Adventure 11 in Israel. The venue was in the middle of the desert: nothing for miles and then all of a sudden we reached a beautiful complex with palm trees, various animals, big tents and a massive dance floor shrouded by a stack of well tuned Funktion Ones. I was fortunate enough to play at sunrise: amasing to see people pulling shapes in the night and then when the sun hit the dance floor the energy would erupt with people kicking up the dust – the crowd were completely lost in the moment, in a real trance, instead of just fist pumping and looking at the dj for example. Apart from playing the set I had also made some great friends: Ilan (Shivatree) had really looked after me during my stay plus I got to hang out a lot with Nikola Sonic Entity, now also known as Imaginarium. Great to see how they've both gone on to become a huge success and I'm incredibly happy that they're part of the Inertia remix series.
[ishikawa] A final wacky question now, if you had to pick your spirit animal – what would it be?
Haha never really thought about this. I used to have a pet rabbit that I could relate to a lot. Big ears for enjoying sounds would be handy and I'm introvert so being cosey also quite appealing. Peace, love and happiness by nature haha.
[ishikawa] Thank you so much for your time today. It has been a real pleasure talking with you.
Mechanimal Links:
Spotify:
https://open.spotify.com/user/5cludzdg8m1dttr26q5nlfygr?si=Bppyi2G4RFiimNLUf3aC9w
SoundCloud:
www.soundcloud.com/mechanimalmusic
Facebook:
www.facebook.com/mechanimalmusic
Youtube:
www.youtube.com/channel/UC6yP2WF5JPy6bt4D064ibzw
BeatPort:
https://www.beatport.com/artist/mechanimal/199921
Instagram:
www.instagram.com/mechanimalmusic
Relevant Links:
Earbug:
24/7 Records:
https://247media.bandcamp.com/music
Mutagen Records:
https://mutagenrecords.bandcamp.com/
https://www.facebook.com/groups/mutagen.records/
Don't forget to tune in
Psytrance / Goatrance :
http://schizoid.in/schizoid-psy.pls
Chillout / Ambient :
http://schizoid.in/schizoid-chill.pls
Progressive Psytrance :
http://schizoid.in/schizoid-prog.pls
Dub Techno :