Dear friends,
Bangkok residents Puffer P & Jack The Jackal have developped strong ties with Dacru Records over the past few years, heading up dacru's Thai outfit Sonic Dreams. They took it upon themselves to select the tracks for Uncharted Vol.15. The result are 10 fresh to the ears top tracks, ranging from progressive vibes to full on psychedelics.
A special show featuring their mix will be aired on Radio Schizoid on 27th February by 9 pm IST.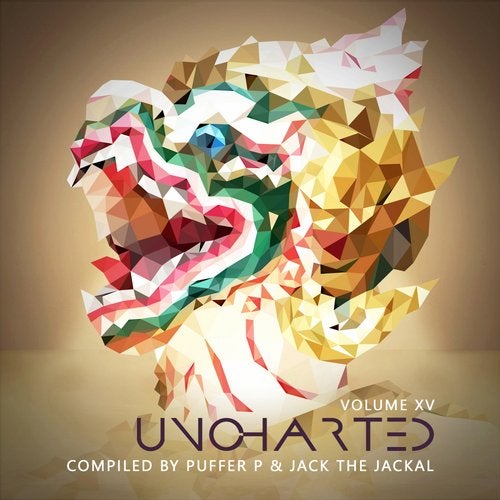 Puffer P
Dacru Records / Sonic Dreams Psytrance Thailand
Puffer P is one of the freshest female dj talents from Thailand, born and raised in the city of angels, Bangkok. She proved she can stand her ground next to the masses of male djs. At the start of her dj carreer she participated in the 'Born To DJ' classes organized by Denon Thailand and SAE Institue Bangkok.
She's a very versatile dj who can handle a wide variety of music styles but she found her true calling in Psychedelic Trance, where she enjoys playing progressive and full on. She is known for her smooth transitions and mind blowing sets.
She is a rising star in Thailand's underground trance scene, gaining recognition through her regular and well received sets. She recently teamed up with Dacru Records to form the Sonic Dreams events. The aim is to bring internationally renowed psytrance acts to Thailand on quality events. She also joined the label as a dj in her quest to spread the Psy-Trance sound further in Bangkok.
Be ready to get blown away by this talented DJ and experience the true meaning of a musical journey! Her energetic vibes through her catchy tunes are contagious which makes you want to come back for more!
Follow Puffer P :
Facebook : https://www.facebook.com/pufferp/
Instagram : https://www.instagram.com/dj_pufferp/
Website : https://www.dacru.be/#!artists/pufferp
Soundcloud : https://soundcloud.com/dj-puffer-p
Mixcloud : https://www.mixcloud.com/pufferp/
Jack the Jackal
Dacru Records / Sonic Dreams Psytrance Thailand
Biology :
Jack the Jackal, born Surajak Kudnork, is the Superman of Bangkok's Underground Melodic Full-On Psytrance scene. He became an experienced dj, playing for more than 15 years with all genres of music. He started out a hip hop dj but one day he heard psytrance in the streets of Bangkok and has fallen in love with the music ever since. Getting to know the music better and playing many sets at Bangkok's underground psytrance events, he was able to refine his favorite substyle which can be defined as Melodic Full-On.
Being a partner with Puffer P and Dacru Records in the Sonic Dreams events that take place in Bangkok, he also joined the record label as a dj representative. The label also makes a perfect match for his preferred psychedelic substyle.
The Jackal isn't only a skillful dj who can take you on a musical journey, but he's also a cheerful entertainer guaranteed to put a smile on your face!
Follow Jack the Jackal :
Facebook : https://www.facebook.com/officialjackthejackal/
Instagram : https://www.instagram.com/jack.thejackal/
Website : https://www.dacru.be/#!artists/jackthejackal
Don't forget to tune in
Psytrance / Goatrance :
http://schizoid.in/schizoid-psy.pls
Chillout / Ambient :
http://schizoid.in/schizoid-chill.pls
Progressive Psytrance :
http://schizoid.in/schizoid-prog.pls
Dub Techno :